We are a church in Auckland that is captivated by Christ, grounded in the gospel, and growing in maturity and number.
Welcome. We are so glad you are here! If all of this is new to you, or you'd just like to find out more, then we'd love to invite you to come and get to know us. We meet every Sunday, 10.15am at Edendale Primary School or 6.15pm at the University of Auckland. Hope to see you soon.
Plan your visit
WE ARE A BUNCH OF PEOPLE IN AUCKLAND, CONVINCED WE'RE NOT PERFECT, CAPTIVATED BY THE HISTORICAL JESUS, EXCITED ABOUT THE FUTURE HE OFFERS, AND EAGER TO AUTHENTICALLY SHARE THIS HOPE.
If you would like to investigate the claims of Jesus then we would love for you to attend a course called Explaining Christianity. It's a simple, clear, 4 week course that assumes nothing and lets you ask anything!
JOIN US ON SUNDAYS
Weekend services at our campuses in Auckland are all about Jesus. Whether through singing, giving or the message, we want to be captivated by Jesus and know Him better. When followers of Jesus gather in one place around His word, something special happens. God is heard. Hearts are healed. Hope is restored. Faith grows. And relationships are forged that stand the test of time. Come and join us!
We are one church family in two locations.
2030 Vision
We are prayerfully asking God to do Four Big Things amongst us and through us before the year 2030. They are big things, but they are great things.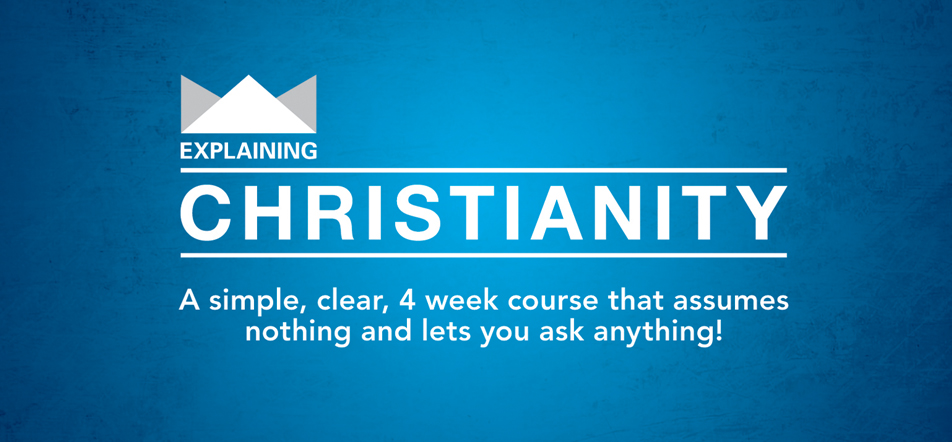 It's a simple, clear, 4 week course that assumes nothing and lets you ask anything! Over dessert and hot drinks come join us as we put Jesus and his claims under the microscope.
'Newish Connect' is a group that runs for five weeks every Wednesday night. It's the best place to meet and connect in with others from church as you find out about what we value and where we're heading.