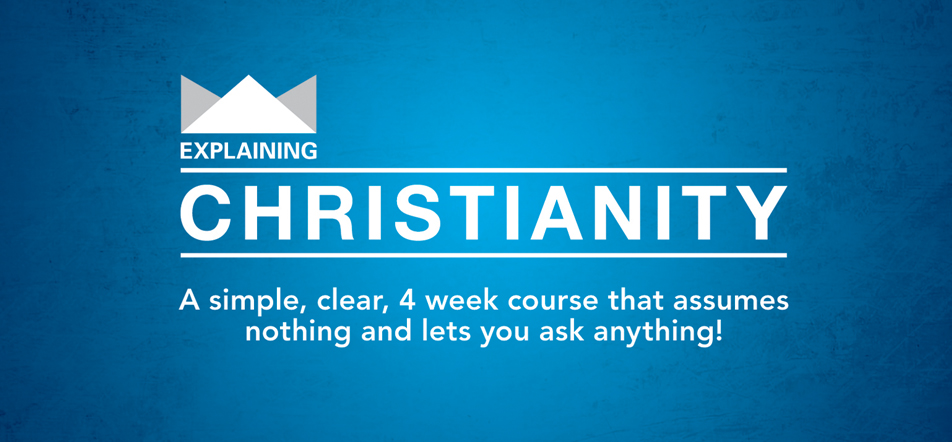 Explaining Christianity
Register below for our next Course beginning in August.
If you'd like to talk to someone about Christianity sooner, email us at [email protected]
Explaining Christianity is a series of four interactive sessions where everyone is welcome. We don't force anything down anyone's throat, or put people in awkward situations where they have to share their thoughts in front of a crowd. Our simple aim is to provide a relaxed setting for people to hear the basic message of Christianity and ask any questions they have. There's no question we won't have a go at answering, even if we take some time to think it through and come back to you with an answer the following week!
Whether you've thought a bit about Christianity before and have questions that you want answered, or if you've never heard much about Jesus and have no idea what Christianity is about, you'll find Explaining Christianity to be helpful and enjoyable. You are welcome to bring along any friends or relatives you like too!