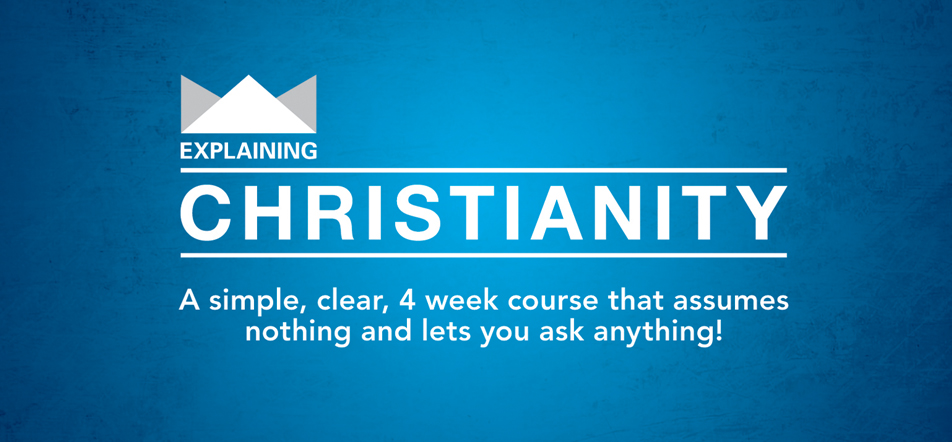 Explaining Christianity
Register below for our next Course
If you'd like to talk to someone about Christianity sooner, email us at [email protected]
Explaining Christianity is a relaxed setting to investigate the message and claims behind Christianity. You'll get to ask your questions, share your point of view, and look at who is the historical Jesus in the Bible.
Who can come?
Anyone! Whether you've thought much about Christianity before, just checking it out, completely brand new, or finding your way back into church, you and your friends or family are invited to enjoy friendly, genuine conversations with a group of people looking for truth.
What can I expect?
Four weeks of good food, engaging talks about Jesus and the Bible, and opportunities for discussion and questions. Everyone is welcome!
Note: Under the current COVID-19 policies, all our volunteers are fully vaccinated. However, we'd like anyone and everyone to feel welcome, and so you and your friends will not be required to show a vaccine passport to join. Therefore, Explaining Christianity will run at a limited numbers capacity in accordance with COVID-19 policies set by the government. If you have any health concerns attending a no-passport-required event, please get in touch at [email protected]
To register your interest to attend the next course starting please fill in the form below.